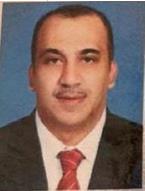 Dear Friends,
Welcome to the official website of the Consulate General of the State of Kuwait in Guangzhou.
Kuwait is the first Gulf Arab country that forged diplomatic ties with China. Two countries established diplomatic relations in 1971. The first official visit was in 1965, and the former His Highness the Emir of the State of Kuwait Sheikh Jaber Ahmad Al-Jaber Al-Sabah (when he was a Minister of Finance) paid a visit to China. With the joint efforts of both sides, our bilateral relations have enjoyed fast and ever-deepening growth in an all-round way, and mutually beneficial cooperation has achieved fruitful outcomes in areas like economy and trade, investment, finance, social governance and cultural and people-to-people exchanges.
Our relations today have never been broader or deeper, and have maintained a sound growth momentum. In addition, the former His Highness the Emir Sheikh Sabah Al-Ahmad Al-Jaber has the objective to build Kuwait as the regional trade and financial center, which is in accord with the Belt and Road Initiative put forward by Chinese President Xi Jinping. With the joint efforts of the Kuwaiti and Chinese across the sectors, I have every confidence in the future of this relationship.
The Consulate General of the State of Kuwait in Guangzhou is committed to promoting continued growth of our friendship and all-round cooperation. We sincerely hope this website will serve as a window through which you can obtain a better understanding of Kuwait's foreign policies and Kuwait-China relations and also a bridge of friendship between our peoples. Thank you for your attention and support. You are most welcome to visit this website more often and give us your valuable inputs.
Abdullah Turki Al-Turki
Consul General