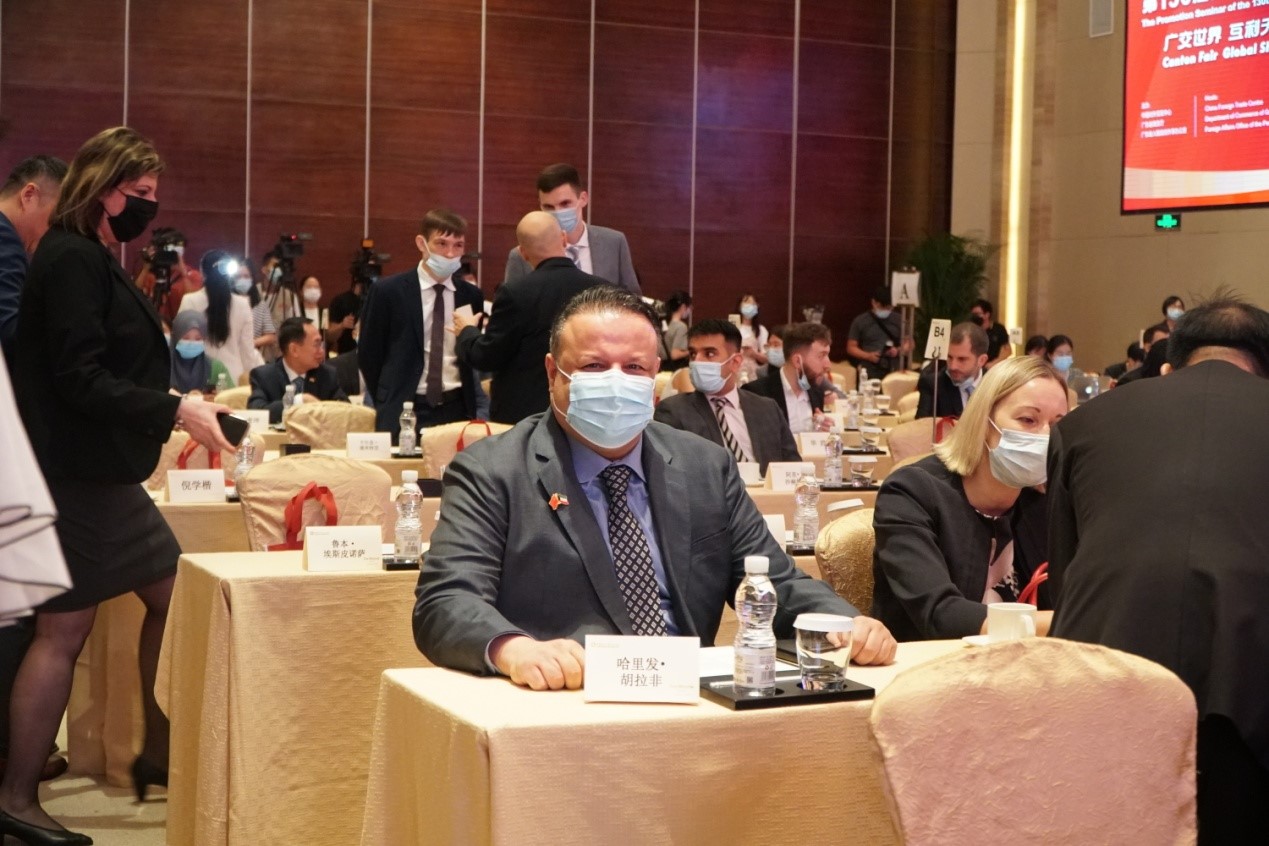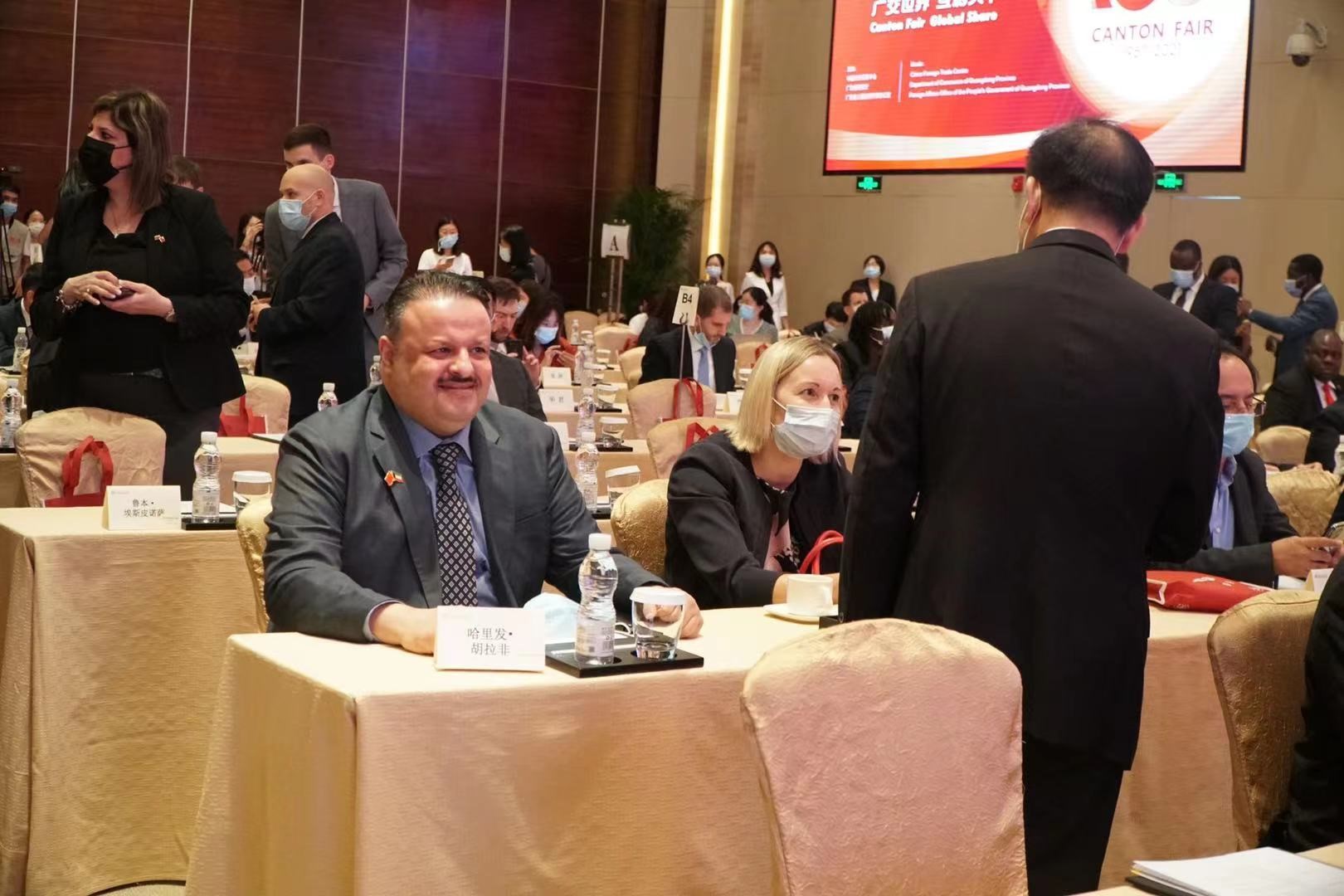 On the morning of September7th (Tuesday), Mr. Khalifa Mohammed Alkhorafi, the Consul General of the Consulate General of the State of Kuwait in Guangzhou attended the Promotion Seminar of the 130th Canton Fair, which co-sponsored by China Foreign Trade Centre and Department of Commerce of Guangdong Province and Guangdong Foreign Affairs Office, This event was also attended by Mr. Zhang Jinsong, Director General of the Department of Commerce of Guangdong Province, and Mr. Chu Shijia, Secretary General of Canton Fair, and Mr. Luo Jun, Deputy Director General of the Guangdong Foreign Affairs Office, and Consul Generals in Guangzhou and other Chinese and foreign representatives.
The 130th Canton Fair will be held in Guangzhou from October 15th to November 3rd, using an online and offline merged format for the first time. About 26,000 domestic and foreign companies will participate in this fair and the offline exhibition area is 400,000 square meters.
The Canton Fair calls on business professionals from all over the world to participate in online exhibitions through the official website (https://www.cantonfair.org.cn) to achieve a win-win situation. The website will provide guide video with instructions in 7 languages, while an international import exhibition will be set up online to provide an open platform for international companies to enter Chinese market.